Welcome to Camping Tips for Everyone, where we truly believe the only wrong way to camp is to not camp at all!
Here at Camping Tips for Everyone we believe everyone can love camping – you just have to find your best way to camp!
This is a no-guilt zone where you won't be told you're 'not really camping' if you choose an RV or cabin, a place where 'glamping' and 'roughing it' co-exist without judgement, a place where outdoor recreation is celebrated in any form that gets you out there!
Our goal at Camping Tips for Everyone is to give you the tools to begin camping, in whatever way works for you. And maybe inspire you to try some new camping ideas, amazing camping destinations, or even just a new piece of camping gear as you explore and expand your camping persona!
Meet the Team at Camping Tips for Everyone
Jody Halsted is her family's chief vacation planner and a pro at creating meals with a few Dutch Ovens and a pile of charcoal. Jody is also a writer and the publisher here at Camping Tips for Everyone.
Jody is a member of the Society of American Travel Writers, Midwest Travel Journalists Association, North American Travel Journalists Association, and the Family Travel Association.
Leigh Wilson is a freelance writer and travel blogger with a lifelong passion for outdoor adventure travel and urban exploration.
In 2017, Leigh and her Airedale Terrier Bailey, left Chicago on a 4-month road trip in search of a new hometown, which is now Tucson, Arizona. Leigh blogs at Campfires & Concierges, where she shares travel tips, destination inspiration, must-see excursions, and dog-friendly destinations.
Tonya Prater went from a full-time RVer with her family of five to van camping enthusiast as she approaches life as an empty nester.
Tonya enjoys road tripping across the U.S., enticing her husband to stop at every roadside attraction she can find. Tonya shares her love of family travel, whether it's with her husband, grown children, or with her mom and dad at TravelInspiredLiving.com.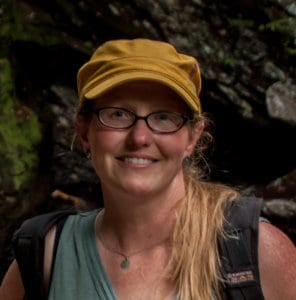 Tara Schatz is a freelance writer and travel blogger with a passion for outdoor adventures. She currently blogs at Back Road Ramblers, where she shares travel tips, adventure destinations, and family vacation ideas for the wanderer in everyone.
Tara's goal is to help families connect with the world and each other by stepping out their front door and embarking on journeys big and small.